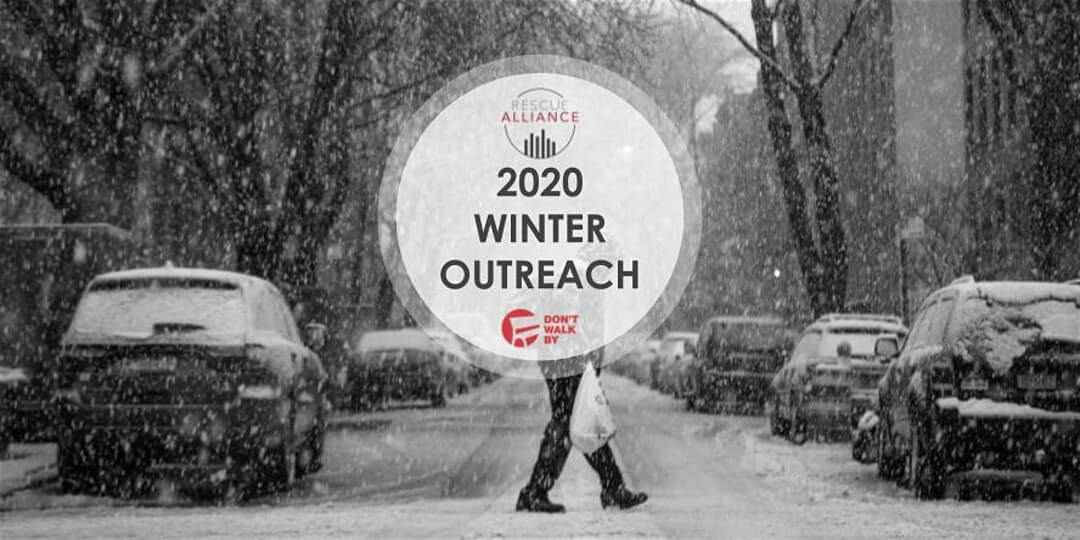 Winter Outreach Service Day
Don't Walk By is an annual winter outreach to people experiencing homelessness in New York City. Volunteer teams canvass the streets and subway lines of Manhattan looking to meet and our neighbors in need. Outreach teams meet new friends on the street and invite them to dinner at a host site. Here guests are offered a hot meal, and a range of additional items and services such as clothing, basic medical care, overnight hospitality at a partner facility, and the option to enter longer term programs.
Now in its 12th year, Don't Walk By 2020 will take place across the first four Saturdays of February at four different host site locations. Each Saturday's outreach will cover a quadrant of Manhattan and mobilizes up to 400 volunteers.
Here are the instructions for signing up for the Service Day on February 22, 2020:
Go to this site https://www.eventbrite.com/e/dont-walk-by-2020-uptown-outreach-registration-73588526263 and click "Register".
You can volunteer as an Outreach Volunteer (most available spots, best to sign up in twos), Transportation Volunteer, Hospitality Volunteer, Interpreter Volunteer, Medical Team Volunteer, and Social Work Volunteer
Once you select your category, you will be prompted to fill in you contact information.
One of the questions is "What house of worship do you attend?" Please select "Other" and then type in "My Generation Church".
The next question is "Would you prefer to volunteer on an outreach team with other people from your church?" Please select "Yes, that will be my preference".
If you have trouble with signing up, please let me know and I will do my best to help you out.