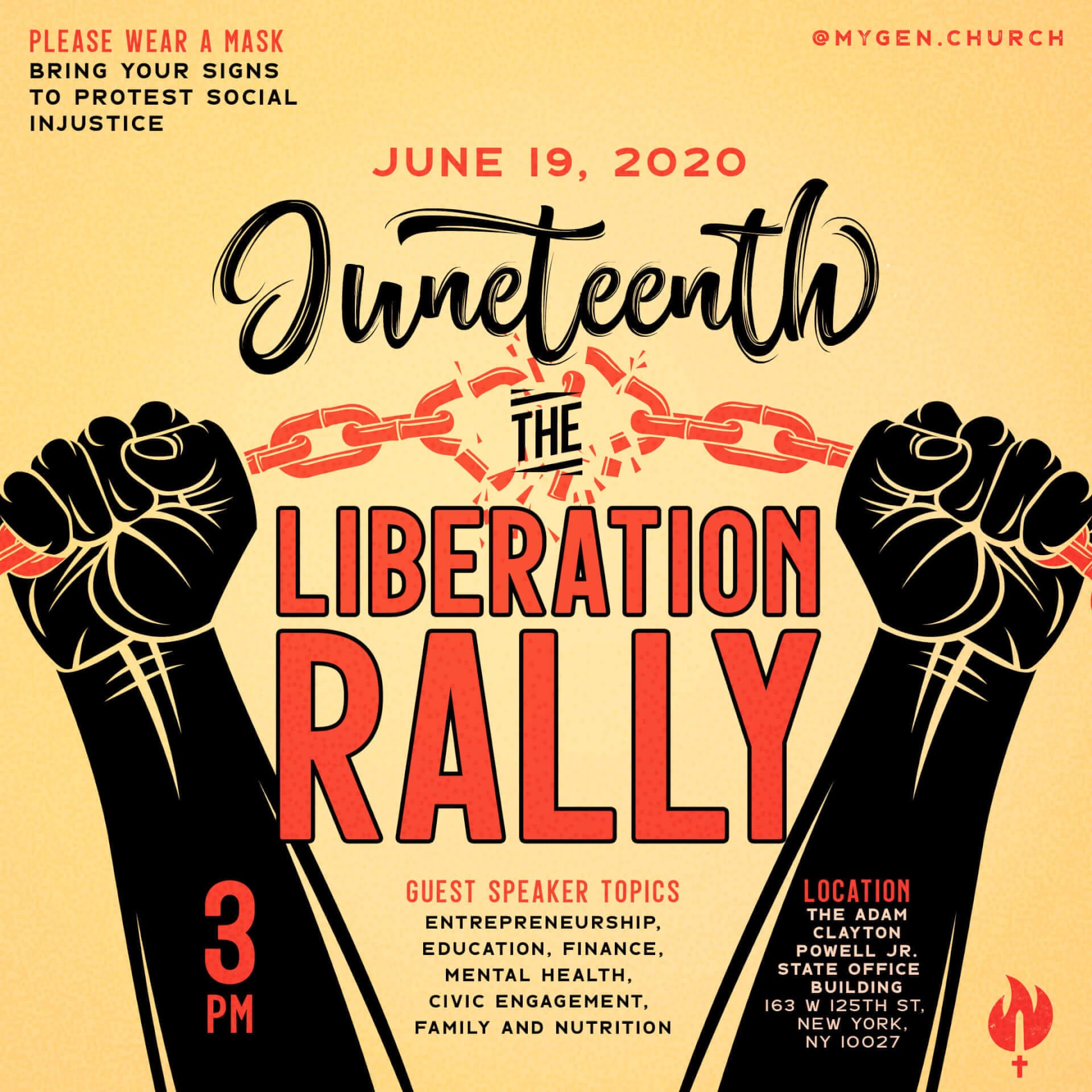 Juneteenth: The Liberation Rally
Grab your masks and signs to join us as we protest against social inequalities and learn how we can uplift our community!
Juneteenth is the day we commemorate Black liberation from slavery in America. However, while the literal shackles of slavery were broken on June 19, our people are still enslaved in other ways. That is why we will celebrate Juneteenth with a rally like no other. We will have special guest speakers address topics such as Health, Entrepreneurship, Education, Finances, Mental Health, Civic Engagement and so much more. Let's celebrate Juneteenth by continuing to liberate our people from the shackles of systemic racism!
All attendees must wear a mask.
Please share the event on your social media platforms!