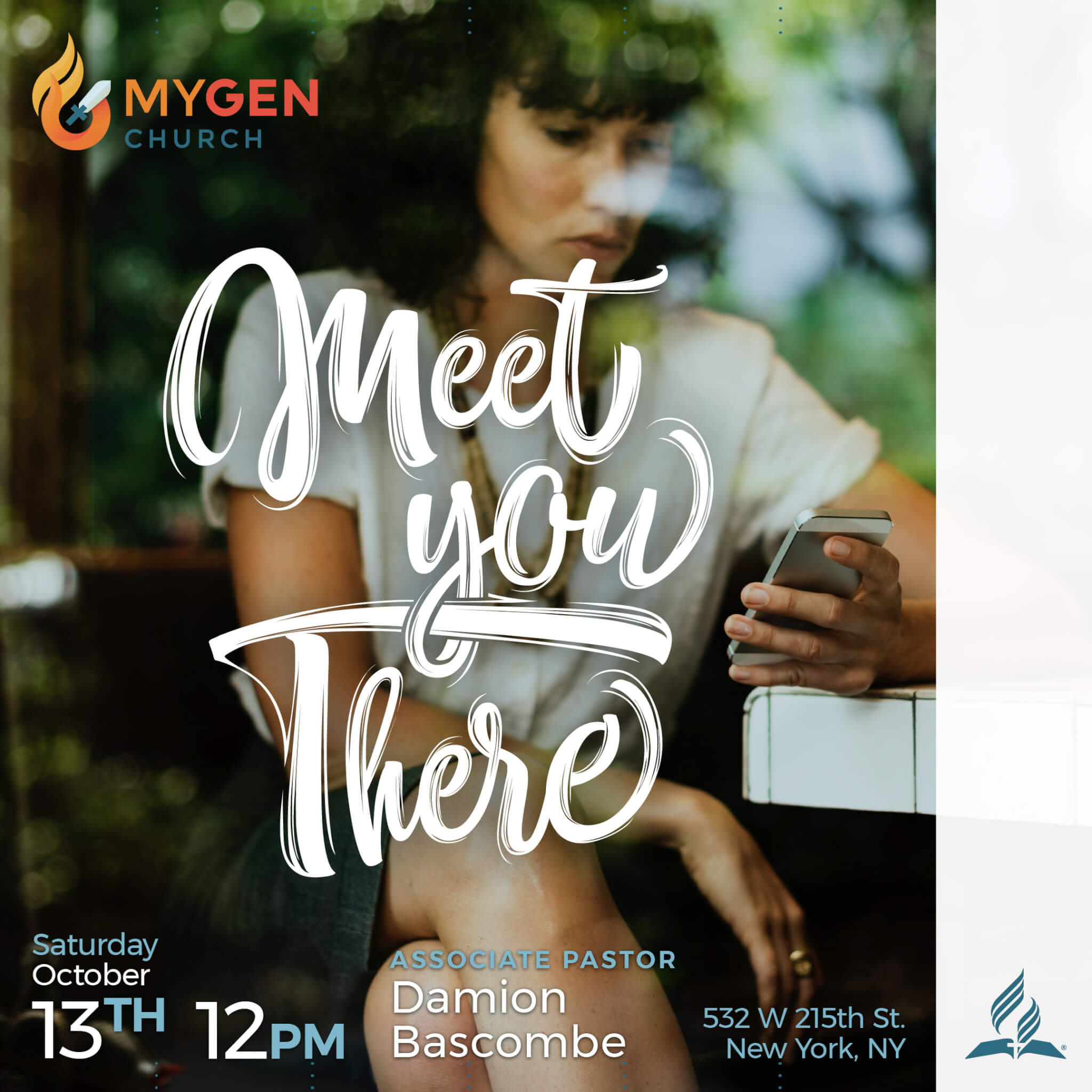 Meet You There
We are committed to the most personal form of discipleship, meeting people wherever they are and showing them God's love. Join us as Damion V Bascombe presents how important this dynamic is to winning new souls for Christ.
Hourly Schedule
Day 1
12

-

1

Bible Discussion

A modern type of Sabbath School
1

-

2:30

Church Service

Interactive activities, worship, and a special message by Osrick Brathwaite.
2:30

-

3:30

Fellowship Lunch

Good food with good friends