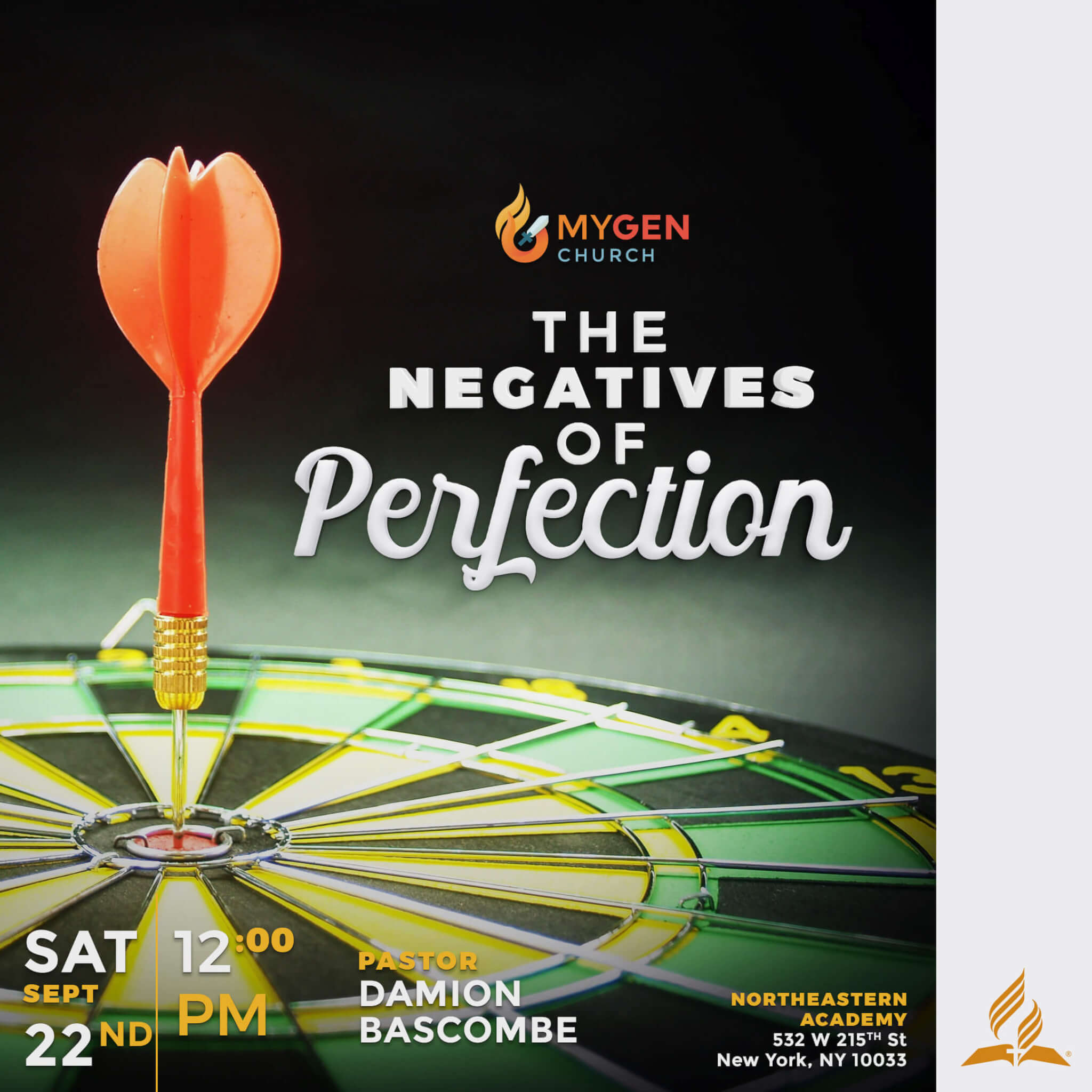 The Negatives of Perfection
The Bible tells us that we should strive to be perfect, even as Christ is perfect. While this is a noble aspiration, can there be a down-side to obsession with perfection?
Stick around after service for a variety of delicious soups!
Hourly Schedule
Day 1
12

-

1

Bible Discussion

A modern type of Sabbath School
1

-

2:30

Church Service

Interactive activities, worship, and a special message by Osrick Brathwaite.
2:30

-

3:30

Fellowship Lunch

Good food with good friends