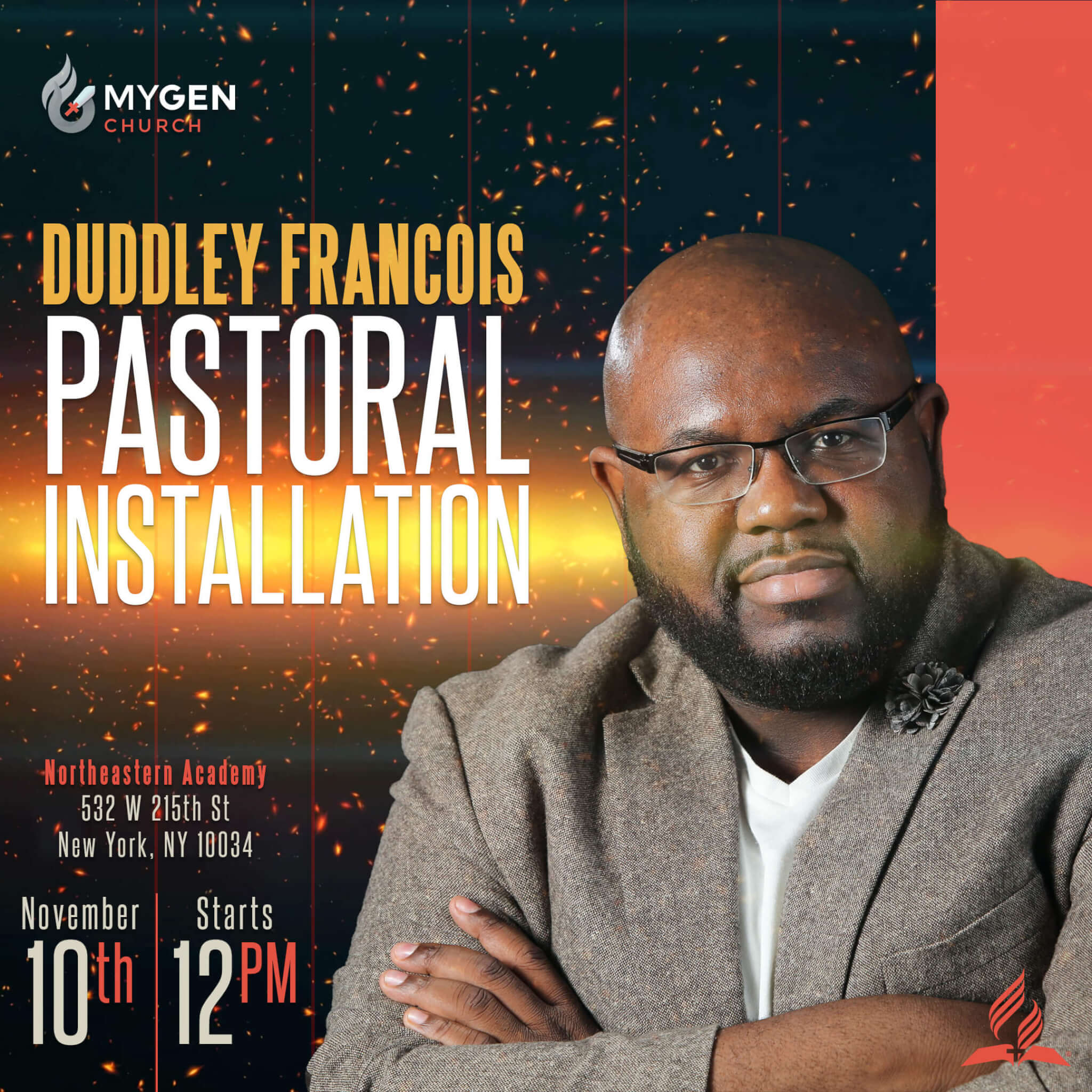 Duddley Francois Pastoral Installation
We're planning an extra special service as we welcome Duddley Francois as our new pastor, with his debut sermon "Impregnate Your Church." We'll have special music by Bridgette Feliz and an extra special meal to follow service. You won't want to miss it!
Hourly Schedule
Day 1
12:00

-

1:00

Bible Discussion

A modern type of Sabbath School led by Alicia
1:00

-

1:20

Bonding Ministry

Led by Stefan. A creative activity to help us get to know each other and God
1:20

-

1:30

Prayer Ministry

Led by Pastor Damion. A prayer-focused group activity.
1:40

-

1:45

Financial Freedom

A call for to give your tithes and offering to God by Natasha
1:45

-

2:25

Installation Service

The official ceremony instating Duddley Francois as the new pastor of MYGEN Chruch
2:25

-

2:30

Special Music

Brought to us by Bridgette Feliz
2:30

-

3:00

Sermon

"Impregnating Your Church" by Pastor Duddley Francois
3:00

-

4:00

Lunch

Join us afterward for a special lunch and great fellowship