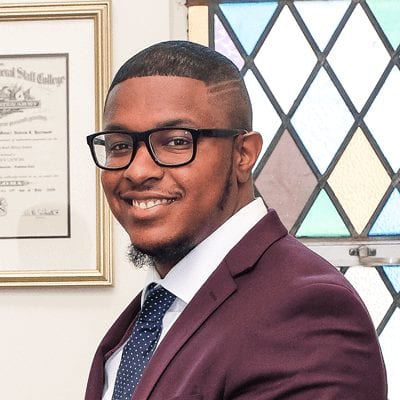 Sabbath Speaker: Pastor Cory Marshall
Pastor Cory Marshall is one who constantly seeks a deeper connection with God. This desire emanates out of the words of Jesus recorded in John 17:3 which state: "this is life eternal, that they might know thee the only true God, and Jesus Christ, whom thou hast sent". These words stand in connection to the call that Pastor Marshall received from the Lord which lead him to move from his home in Brooklyn to Atlantic Union College and later to Washington Adventist University, where he received his BA in Theology in 2014.
After graduation, he received the call from the Northeastern Conference where he has served from 2014-present as both Chaplain and Bible Teacher for Northeastern Academy and South Brooklyn Academy. In 2017, he was called to his first pastoral assignment as the Assistant Pastor of the Village Seventh-day Adventist Church, under the tutelage of Dr. Ainsworth E. Joseph. Cory's hope is to ignite an enthusiasm and passion for Christ and ministry into those he has been called to both lead and serve.
Pastor Marshall also holds two graduate degrees from Liberty University. He is married to the former Nathalie Rodriguez, and together they are the proud parents of one daughter, Karis Sofia Marshall.