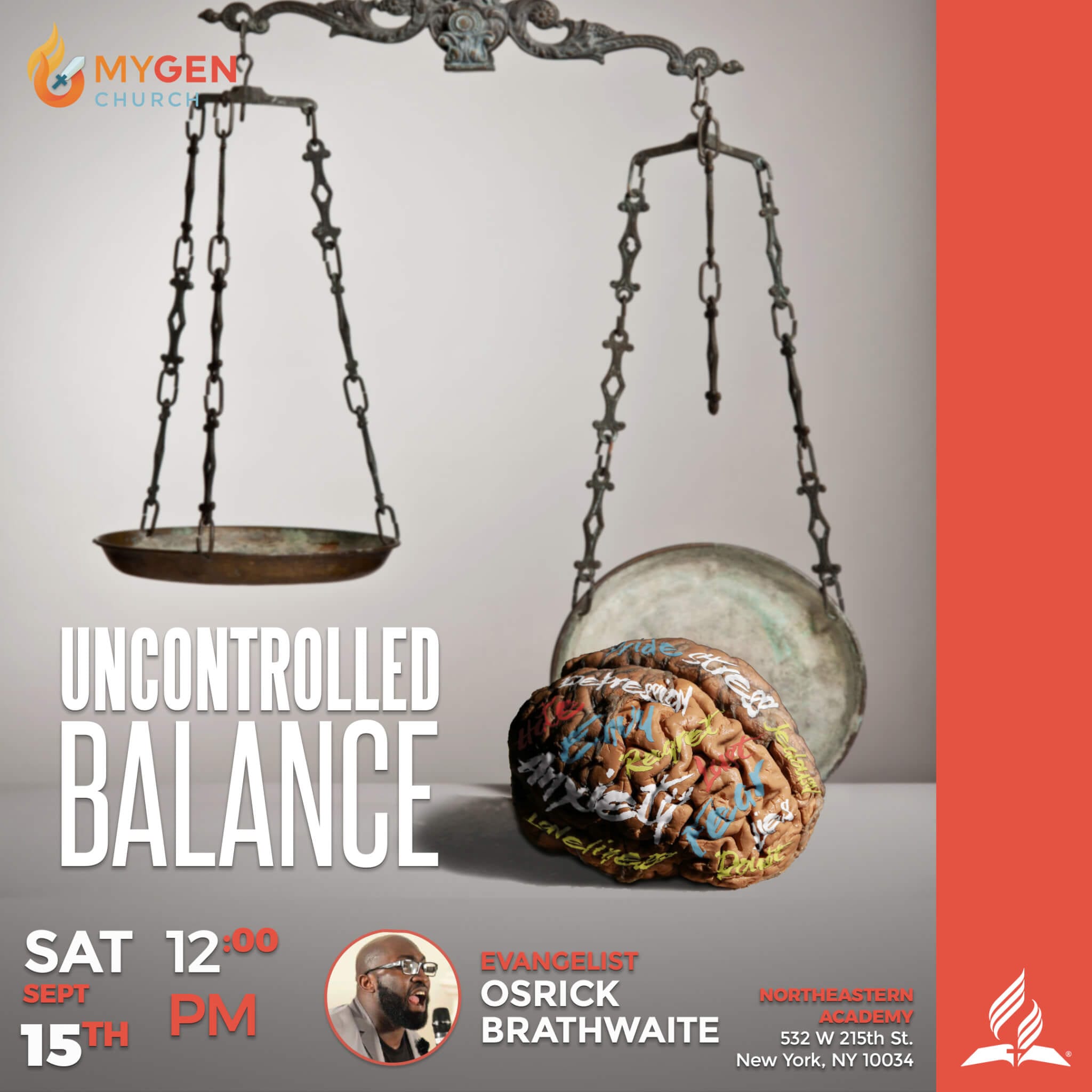 Uncontrolled Balance
Another inspired message from Osrick Brathwaite. The turmoil of life's trials and temptations can weigh us down, creating imbalances in our minds. Many people suffer from these imbalances in many ways, including the temptation to commit physical or spiritual suicide. What are the tools God has given us to gain control and restore the balance?
Hourly Schedule
Day 1
12

-

1

Bible Discussion

A modern type of Sabbath School
1

-

2:30

Church Service

Interactive activities, worship, and a special message by Osrick Brathwaite.
2:30

-

3:30

Fellowship Lunch

Good food with good friends