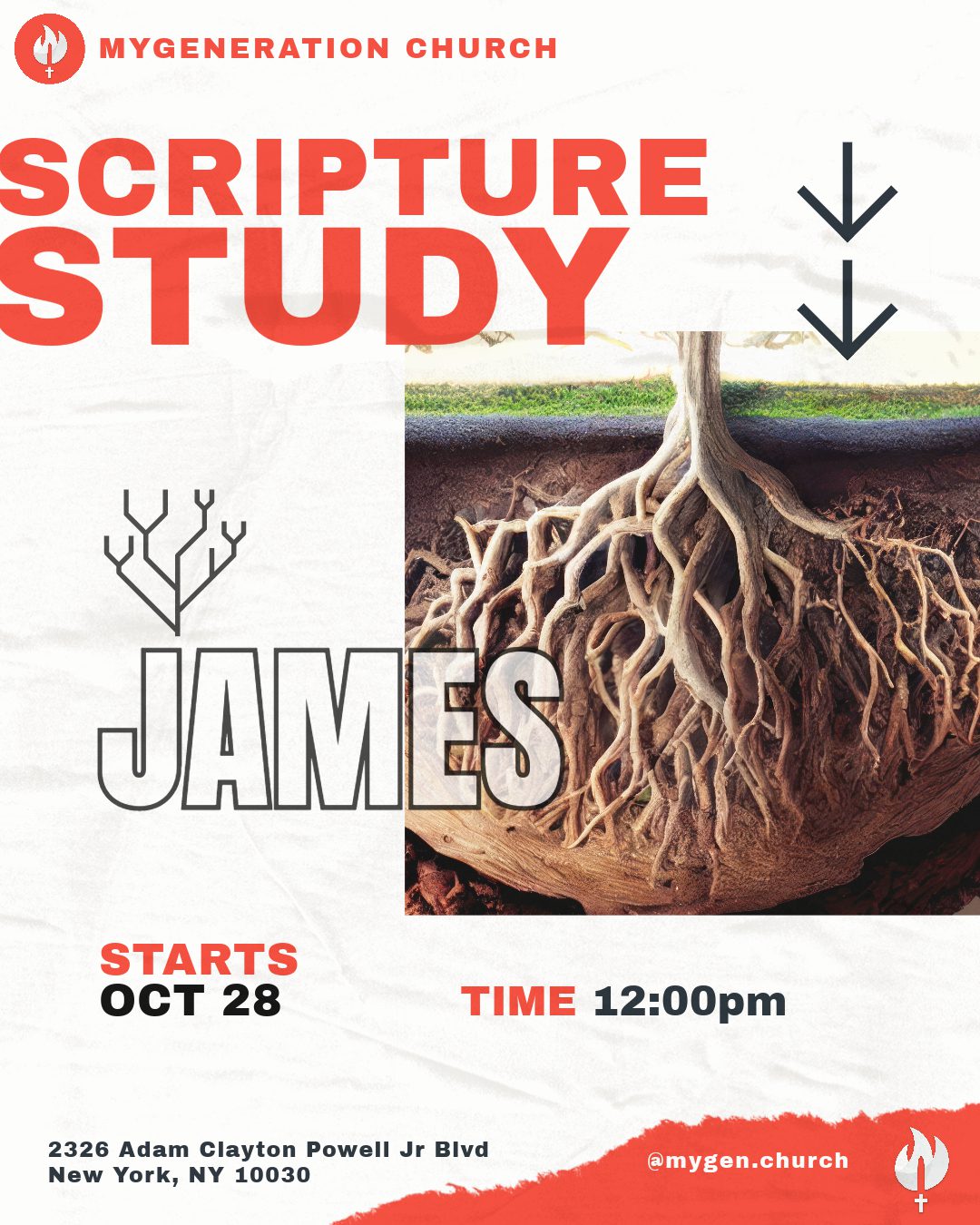 Scripture Study: James
Introduction
The Letter of James is treasured by some for its simplicity and instruction. Others, alongside the likes of Martin Luther, struggle to see past its apparent contradictions with other passages of Scripture and stay away from it. While James does write some rather inflammatory observations about faith (and the rich, and words), when observed in their context, they harmonize seamlessly with the rest of inspiration. Observing the words of James closely is a focal point of this quarter.
That said, this quarter does not focus on defending the validity of James. Instead, it is a verse-by-verse study of his bite-sized counsel and how it continues to apply to modern-day believers. The parallels with the Gospels and other books of the Bible (both Old Testament and New) confirm its validity and reveal its unique way of exploring "old" truths.
Following the poetic theology of Hebrews, James can be a startlingly practical book. His abstract parables serve only to better inform the reader of the practical conclusions he is explaining. Writing to believers "scattered abroad," his counsel ranges from interacting with people at dinner parties to planning future business ventures to the personal struggle with sin. His counsel bears evidence of a close acquaintance with real life, both the joyful and the devastating. In all these things, he maintains one central point: true faith is expressed in the believer's life.
Faith is not a mental assent; it is something testable, even something to be withheld out of prejudice (James 1:3; 2:2–4). Faith is access to a tangible reality not yet realized, and yet it is the essential ingredient in living a life that matters now (James 2:5, 26; 5:7, 8). When real, it cannot help but be expressed in the life; any faith that is not seen gives evidence of its inauthenticity (James 2:20, 26).
James cuts to the root of sins that are often glossed over: selfishness, unsanctified speech, and a fixation on wealth. He wastes no time in pointing out how destructive these sins are, even though—or especially because—they are acceptable by worldly standards. Faith implicitly works for the good of others (James 2:14–16). If a mouth praises God and curses other people, it is unacceptable and gives evidence of a contrary heart (James 3:9–12). The wealthy may barricade themselves with their gold and silver, but they cannot escape the consequences of what they do with what they have (James 5:1–6). James explores these three areas in focused sections, but also brings them up throughout the rest of the book.
Though some of his instruction can be construed as harsh, James's pastoral heart is threaded throughout as he appeals to his "brethren" to listen to his counsel. With an inspired and eternal perspective, he lays plain the consequences of an unyielded, unsurrendered life. Like a watchman observing the horizon, he pleads with the believers to live the life that Jesus died for them to have while it is still available to them. If still in wickedness, turn away, he says; if surrendered, be patient until "the coming of the Lord" (James 5:8).
Though detailed, this study is nowhere exhaustive for the same reason that no human-made study can be exhaustive of even the shortest passage of Scripture. As you study this quarter, remember the overarching themes and the God who inspired them all. Observe your life and ask if your faith can be seen by others. When conviction comes from one point or another, remember that all works are to be done by faith in Jesus Christ. Works are done as a result of salvation by faith, not to merit it. When you depend on Him, your life can glorify God, just as Jesus said it would all those years ago (Matt. 5:16).
Next Occurrence
Date

Dec 09 2023

Time

12:00 pm - 1:00 pm